The challenge against corrosion
Protecting the environment and respecting ecosystems has become a key global issue. The production of renewable energies against those generated by the combustion of petroleum derivatives, became fundamental for this scope.

Among the so-called green energies, i.e. clean energy, wind power is probably the most environmental friendly. It is obtained from systems equipped with blades whose function is to convert kinetic energy produced by moving masses of air, first into mechanical energy and then, thanks to a special generator, into electrical energy.

Specifically, wind drives a rotor, usually a three-blade, at the top of a steel tower, even higher than 100 metres. The rotor is connected to an electric generator that transforms mechanical energy into electricity.

Wind power is the "clean" energy par excellence, as it is inexhaustible, renewable and free of harmful emissions for the environment and health. Currently, our country is fifth in Europe for wind power capacity, with almost 11,000 MW of systems installed in 2019 and almost 10% of the total produced energy.

Some countries, such as Denmark, currently produce a quarter of their internal needs through wind energy. Germany, however, is the country with the largest wind power capacity up to now, with more than 40% of all new installations in the European Union, followed by Spain, the United Kingdom, France and Italy.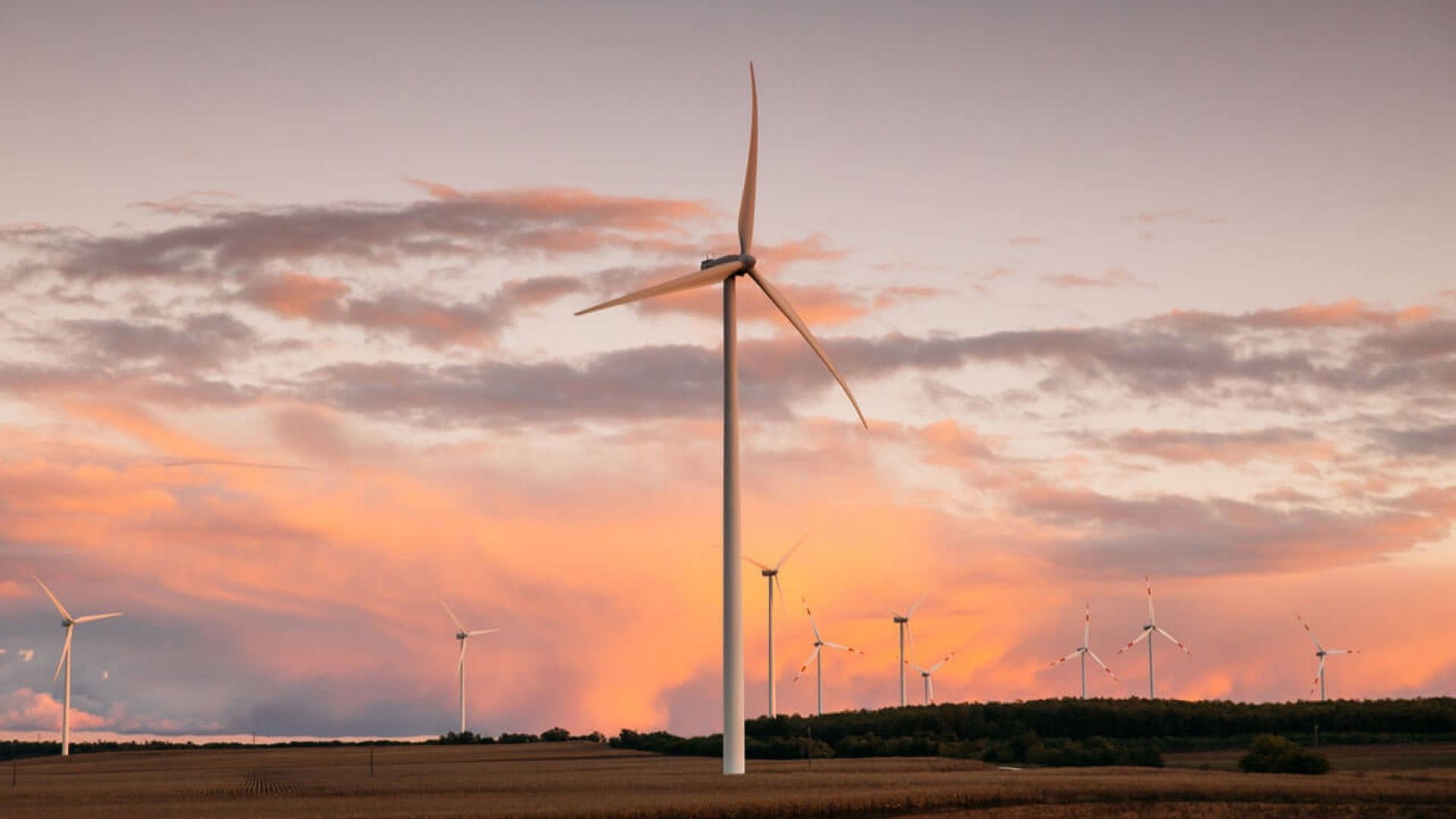 Metalvar New offers its contribution to wind turbine manufacturers by providing coatings to increase efficiency and reducing maintenance both for new plants and during the servicing.

Metalvar New is able to carry out specific coatings for on-shore wind farms as well as for off-shore plants. In these areas the presence of salt water, combined with the sun and winds, exponentially increases metal degeneration phenomena. Because of these factors, corrosion in a saline environment is one of the most difficult factor to prevent.

Metalvar New produces therefore wind turbine coatings specifically designed to protect parts in contact with fresh, sea or brackish water. The main ones used include aluminium coatings, aluminium zinc and dielectric ceramics.

Metalvar New technicians are at disposal of wind turbine manufacturers to develop, in synergy with them, new types of coatings in step with technological progress.

Contact the Metalvar New staff to find out more without obligation.