Gate valves: when compromising is not possible
Gate valves, or double expanding gate valves depending on the type of gate, employ a guillotine with parallel sides that slides on the two seats to intercept the fluid in the system.

Gate valves are often placed on the well heads of oil fields and are used to control the flow of hydrocarbon extracted.
In these environments there are often gases or liquids infected by abrasive and corrosive particles.

Precisely for these reasons gates and seats have to be ennobled with treatments able to increase their useful life while in operation and to guarantee the proper functioning even after many years from their installation.
Hardness and resistance to corrosion properties of the coating applied to a gate valve will be therefore essential.

Tungsten carbide bonded to cobalt and mixed with a small amount of chromium is certainly one of the most requested powders for this specific application.
The chromium matrix improves resistance to corrosion while thin carbide grains alloyed with cobalt are able to ensure undisputed resistance to erosion and abrasion from rubbing.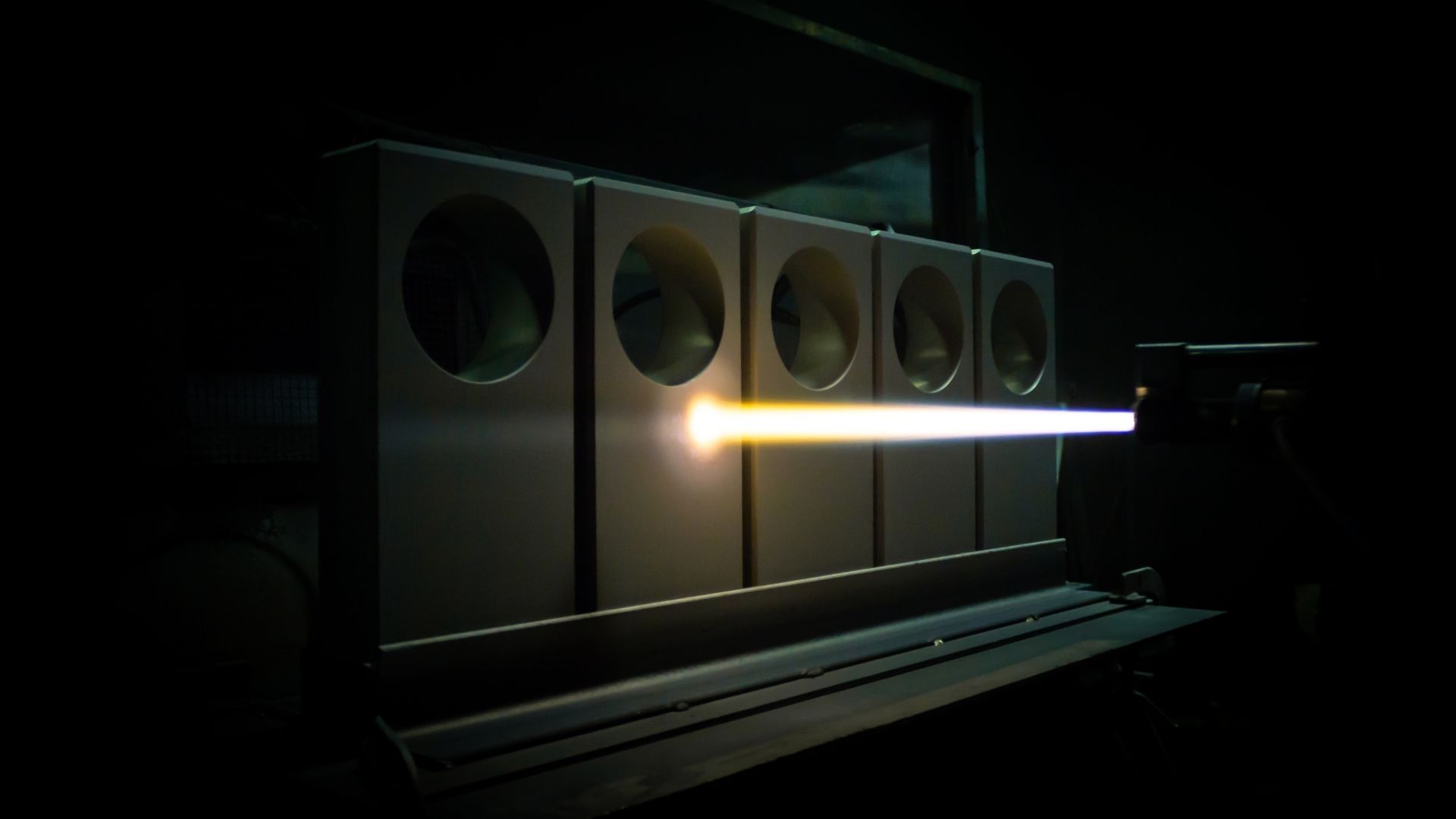 HVOF c
oating for gate valves
The most employed technology to apply powders on gate valves is HVOF. The finish degree a gate valve requires, in fact, needs a more compact and adherent coating.
Only this technology is able to ensure such type of performances, suffice it to think that 1400Hv0.3 hardness can be exceeded, with surface roughness lower than 0.05 Micron.

The mechanic workshop inside Metalvar New coating shop has an area which is solely dedicated to the processing of these components applied to gate valves. The company is able to perform the pre-grinding of slab gates and expanding gates, the surface coating and, not least, the most delicate phases of the whole process, that is the final grinding of coating and its subsequent lapping. The surface lapping is of vital importance for the success of the entire work and a correct superficial roughness must be combined with planarity errors in the range of few microns.

Metalvar New has invested a lot in machinery to perform this fundamental and critical phase: gates and seats are meticulously checked and they must pass strict internal tests to be considered suitable for delivery and therefore for the subsequent inspection phases of the valve.